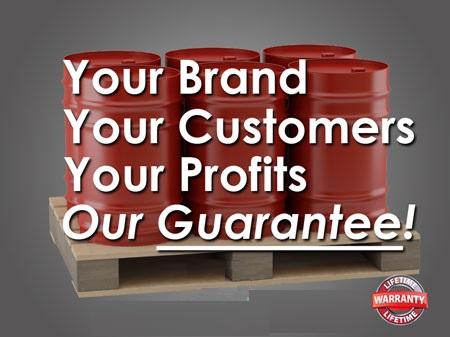 Nutrient Solution TSP
Product Delivery Locations:
Kandla, Gandhidham, Mundra, Sikka, Jamnagar, Surat, Navlakhi, Porbander, Pipava, Dehej, Hazira, Okha, Vadodra, Ahmedabad, Rajkot
Generic Name:
Nutrient Solution TSP 10% W/W Tri sodium Phosphate liquid
Phosphate water conditioner yellowish liquid
Product Description:
Manufacturer supplier and exporter of Nutrient Solution TSP Trisodium Phosphate which is used as nutrition enlargement agent and sequestrant (metal-chelating agent).  Used for softening hard water and also Helps in removing soils and keeping soil from re-depositing.
Product Application:
Sodium Phosphate Tribasic TSP based Nutrient Solution is also used to clean up all the mineral spirits.
Product Procedure:
Nutrient Solution TSP treatment chemical for calcium precipitation, Sodium Phosphate Tribasic is also used to clean polyester filter elements.
Product Note:
RXSOL is Trisodium phosphate Manufacturers in INDIA, and RXSOL team also work as trisodium phosphate Suppliers in Mumbai, Navi Mumbai, Surat, Kandla, Gandhidham, Visakhapatnam, Ennore, Chennai, Kolkata, Ennore, Paradip, Fujairah, Dubai, Sharjah, Abudhabi, Middle East and entire Gulf region. RXSOL group also listed in top 10 Trisodium phosphate Exporters.
Synonym (s)...................……………...Sodium orthophosphate dodecahydrate 
RXSOL group have major stock point at following location :::

Suppliers in Chennai  Suppliers in Mumbai  Suppliers in Kolkata  Suppliers in Dubai Supplier in Fujairah Supplier in Visakhapatnam
Product Technical Specification:
Technical Parameter

Unit

Specification

Apperance

 
Clear slightly yellowish liquid
Concentration of the supplied product
 
TSP 10% (w/w)
Dilution
%
Not required
Dosage
 
 
WWTP
 
Approx 1.12 lit/kg BOD to be added
Quantity (Initial Charges +Annual consumption +15% spare Charges+ 1%spillage etc)
 
243.7 m3
Physical Properties
 
 
Colour
 
Almost Colourless
Odour
 
Light ammoniated odour
pH (Concentrated product)
 
Alkaline Powder
pH (aqueous solution)
 
10.0-10.5 (10 g/lit)
Boiling point/range
Degree C
100
Flash Point(Pensky / Martens)
Degree C
Non
Density at 20*C
kg/m3
1.1 g/cm3
Solubility in water
% weight
Highly soluble
segregation coefficient (Pow)
 
-2 log
Viscosity at 20*C
mPas
5-10 cps
Vapour Pressure at 20*C
kg/cm2
20 hPA
Vapour density
 
Not Applicable
Decomposition
Degree C
over 130
Freeze point
Degree C
-5
Ignition Temperature
Degree C
Non Flammable
Chemicals Properties
 
 
Evaporation result
%
Anhydrous Trisodium Phosphate (TSP) 10-20%
 
 
 
 
 
 
 
Product pack size:
55, 220 Kg Liquid DRUM Clear slightly yellowish Liquid with Odor of Very slight ammoniacal Odor and Color Almost Colourless and Water Solubility : Highly soluble. Also available in IBC Container (100*120*120 cm)
Product alias:
<p> Nutrient Solution TSP 10% W/W</p>
pH (Aqueous Solution): 10.0-10.5 (10g/lit)
Segregation Coefficient (Pow) : -2 log      
Decomposition (C) : Over 130
Freeze Point (C) : -5
Viscosity @20 C : 5-10 cps
Boiling Point :  100 C
Vapor Pressure @ 20 C : 20 hPA
Density @ 20 C : 1.1 g/cm3
Trisodium Phosphates is available in different forms and helps in softening the water and removes the soil content. Available in
Crystal form
Anhydrous form

Used for
Softening water
Removing soil
Preventing soil from re depositing

Widely Used in
Pharmaceutical industries
Textile industries
Food & beverages industries
Agriculture industries